Battery
One of the most frequently asked questions we receive is: "Can you upgrade my Pocket PC's battery pack?" It really depends on the system. Sometimes the performance increase is marginal, sometimes it's quite impressive. Be assured each battery that we release has been fully tested and certified to be compatible with your Pocket PC. In all cases our replacement batteries exceed the original design and quality specifications.


RAM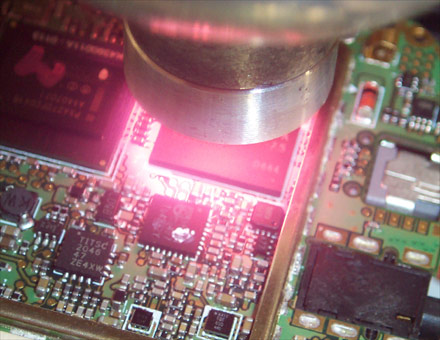 Many of today's Pocket PCs do not come with the maximum RAM they are capable of using. We are the world-wide leaders in upgrading Pocket PCs to their maximum potential. In most cases, we can remove the existing RAM and replace it with higher density RAM chips.
We have been asked many times, "Can I do the upgrade myself?" Today's units are very small and complex. Most units use what is called Ball-Grid Array (BGA) chips.We use specialized rework equipment to remove the memory chips. Our techs are fully trained and have the expertise to safely upgrade your system.